This isn't a boring comprehensive overview of Mexico's 'pristine beaches' and 'crystal clear oceans' (despite there being a lot of that) Mexico's simple pleasures remain timeless. I however delved deeper and learnt exactly what to do, and more importantly, exactly not what to do when embracing the land of mariachi, tacos and Tequila.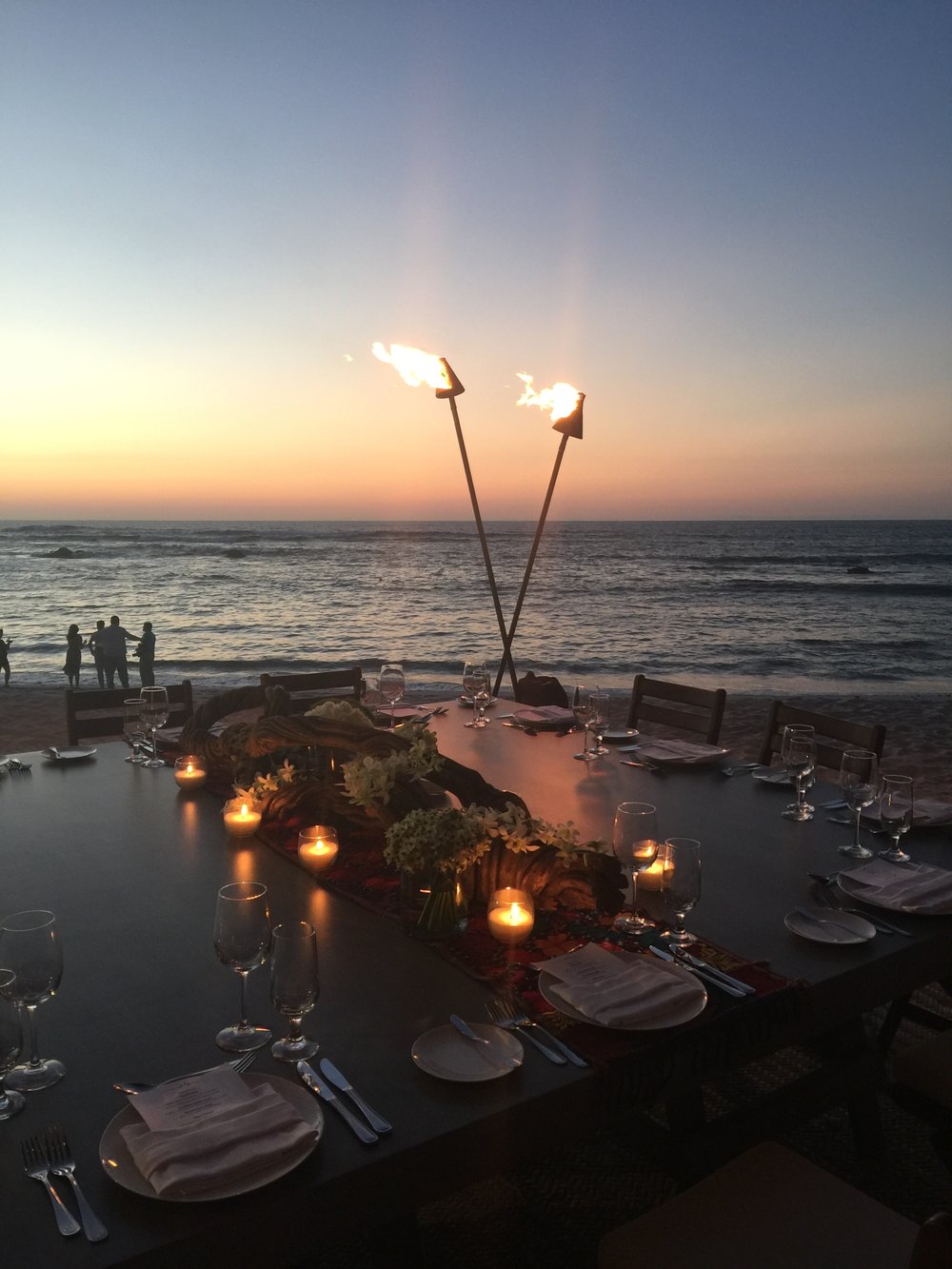 Do drink Tequila like its water. Ok so maybe thats not the best advice I've spewed in a while, but seriously, you'll develop a very quick appreciation for the stuff once you try it the correct way. I'm not talking necking it in some seedy bar with a sticky floor playing 'club classics' with salt and lemon. I'm talking salt, pineapple, smoked tequila in very decorative glasses, sipped and savoured like whisky… preferably on the beach surrounded by attractive people. And no thats not the tequila talking.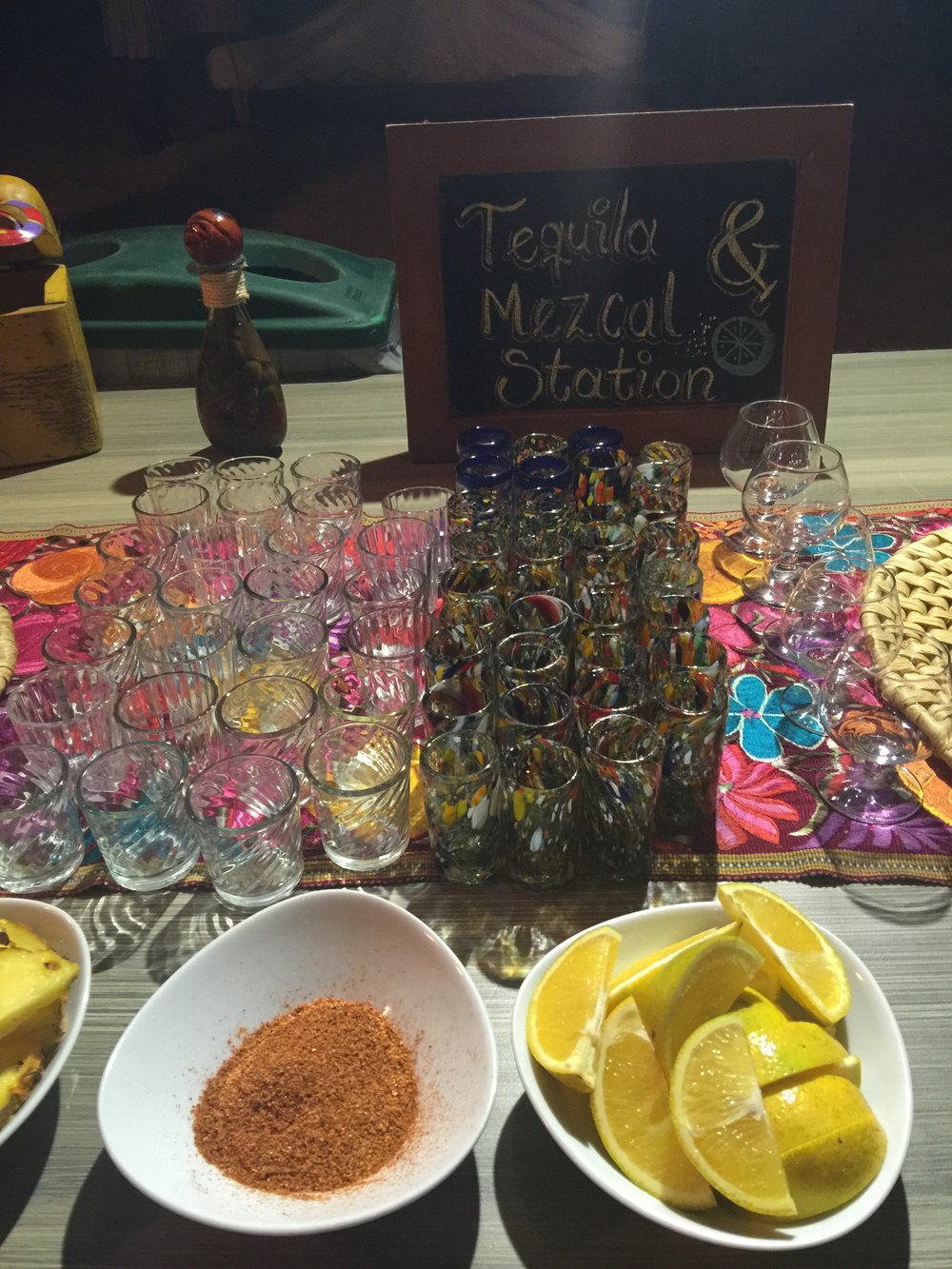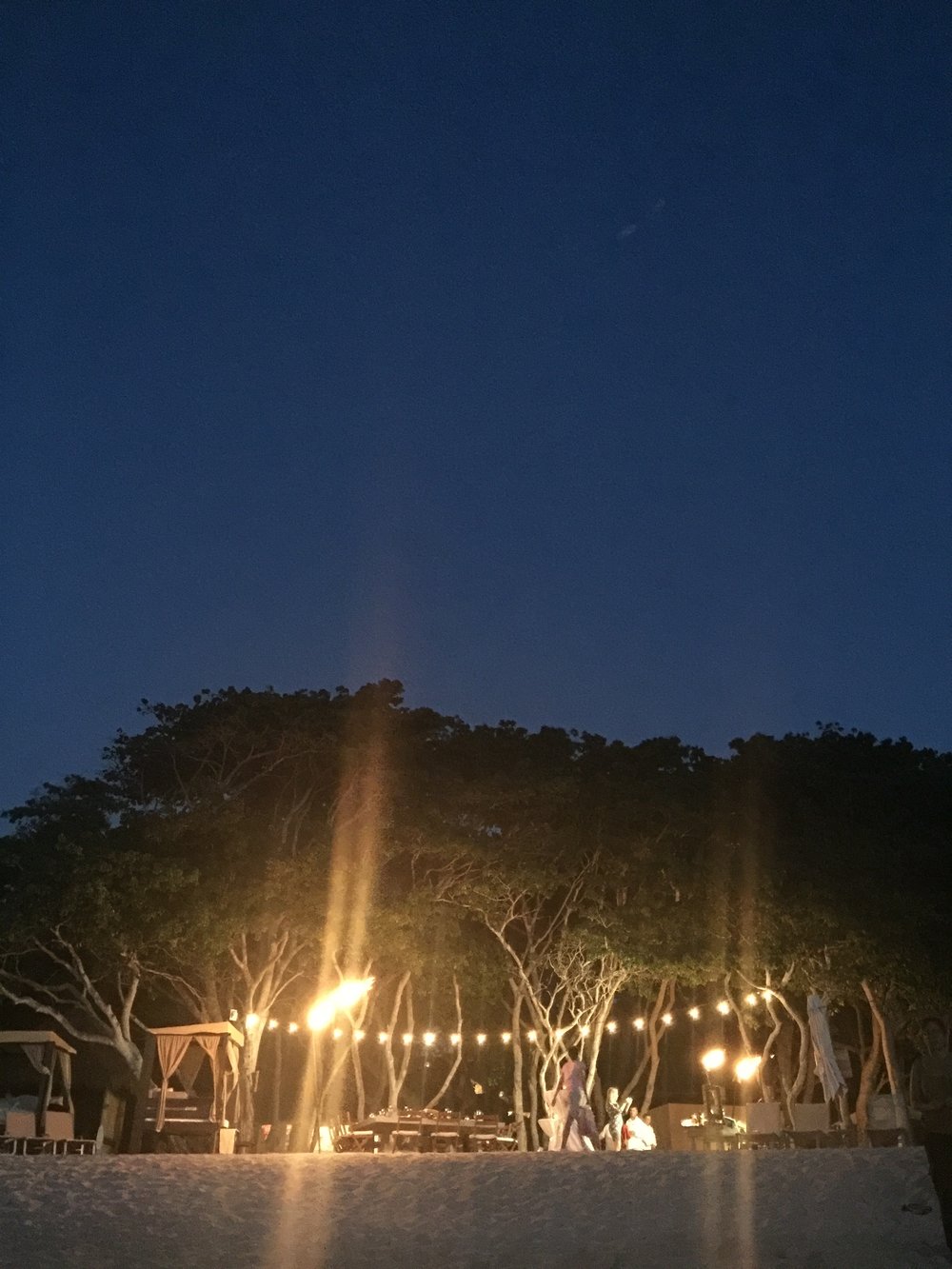 Don't take loads of pictures at night with a flash on your phone. The baby turtles hatching mistake it for moonlight and end up walking in the opposite direction to the sea. I thought this was rubbish until I actually saw it happen with my own eyes and found myself getting all Green Peace and livid at unsuspecting American tourists.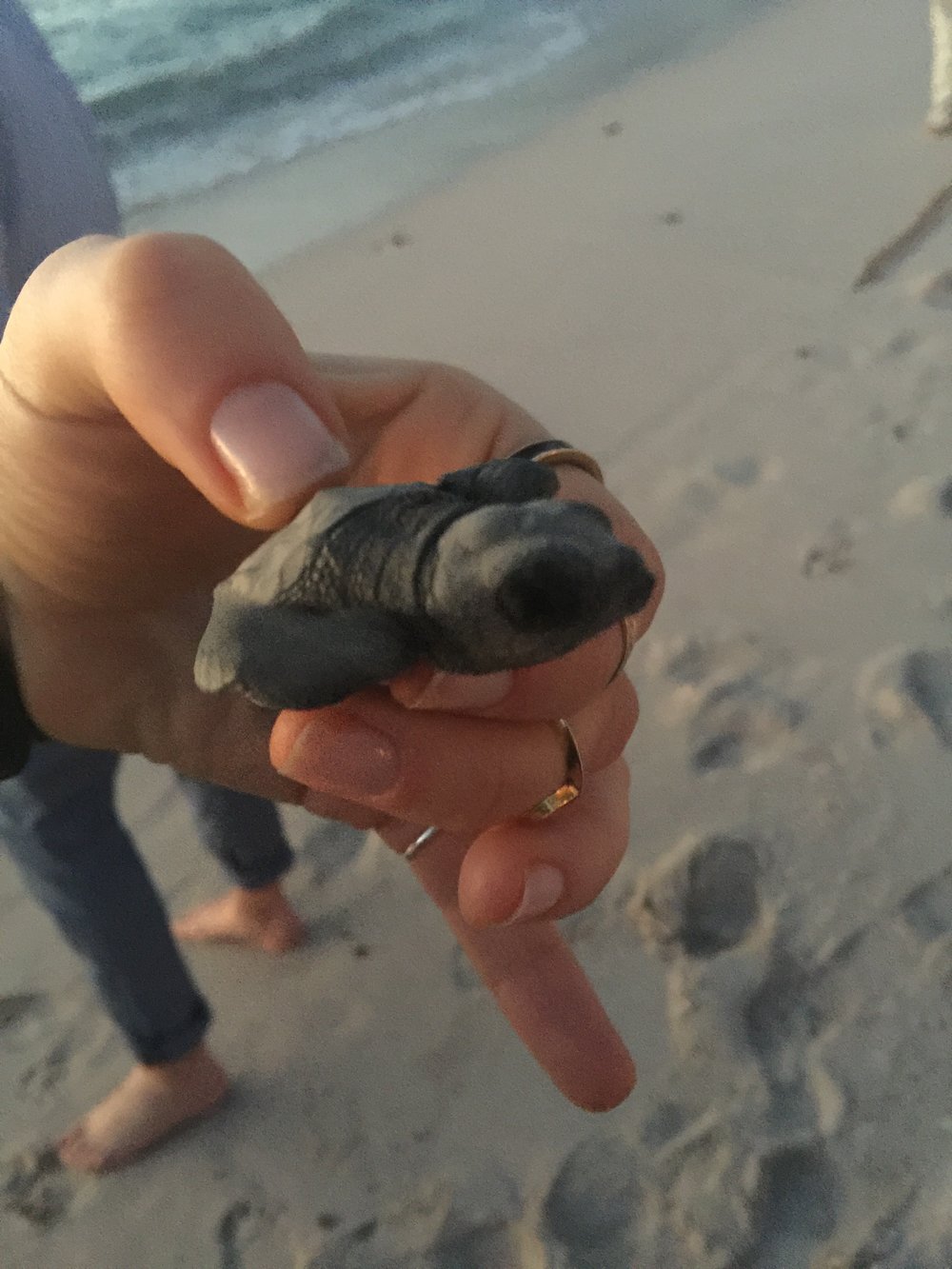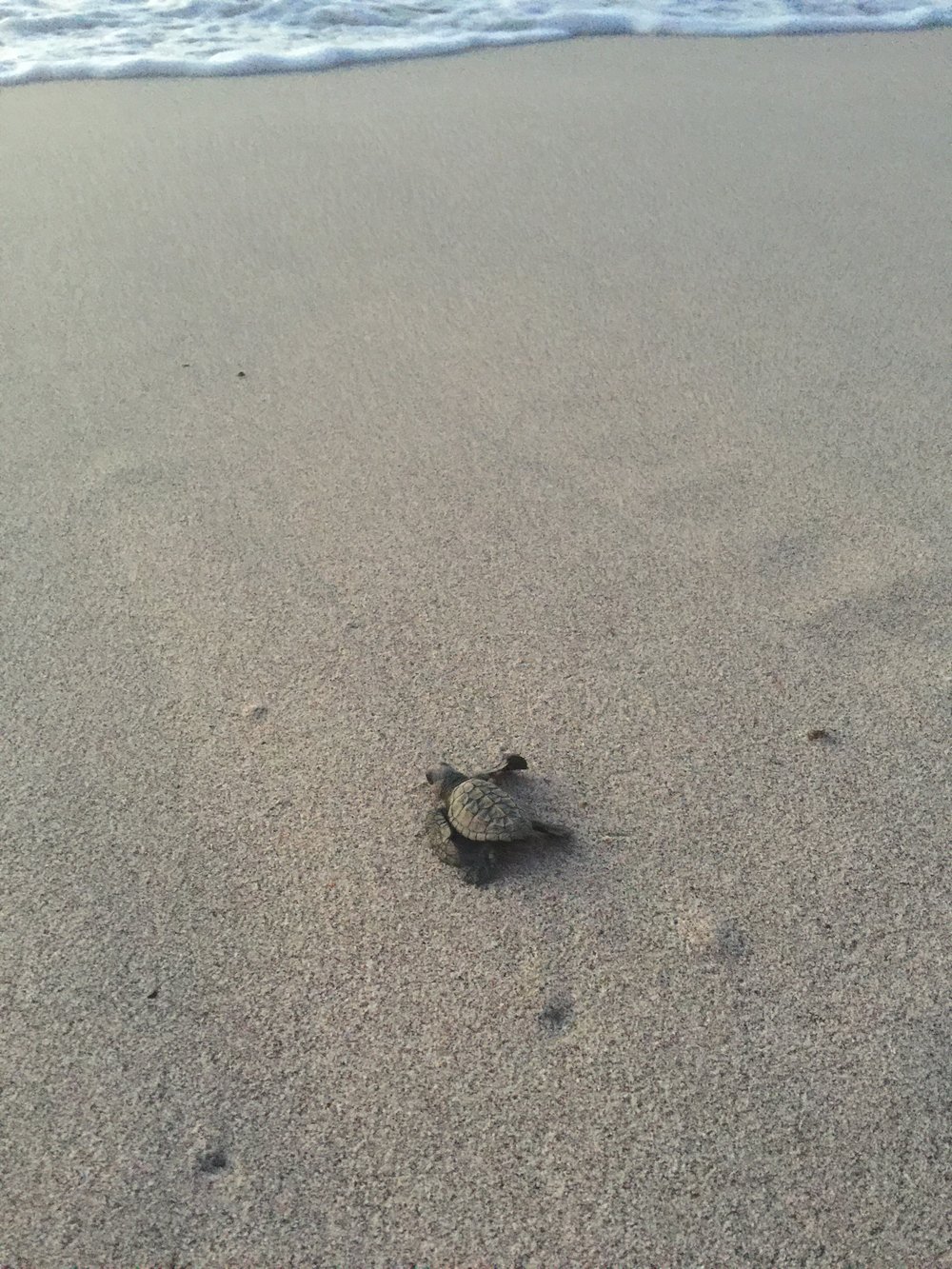 Do eat bugs. Yes you heard me correctly. I wasn't even sceptical about this once I saw the locals devouring them. Dried grasshoppers are the tastiest, a bit like popcorn but with a better texture.
Do get in the sea with Dolphins. I saw so many different breeds of the amazing creatures in Puerto Nayati. My favourites were the naughty teenagers of the Espotted variety. They'd come over and just mess around for hours, flirting with each other, trying it on (you know they're doing this because they keep flashing their stomachs at each other. Like weird men in nightclubs but in the water, but with a bit more grace.)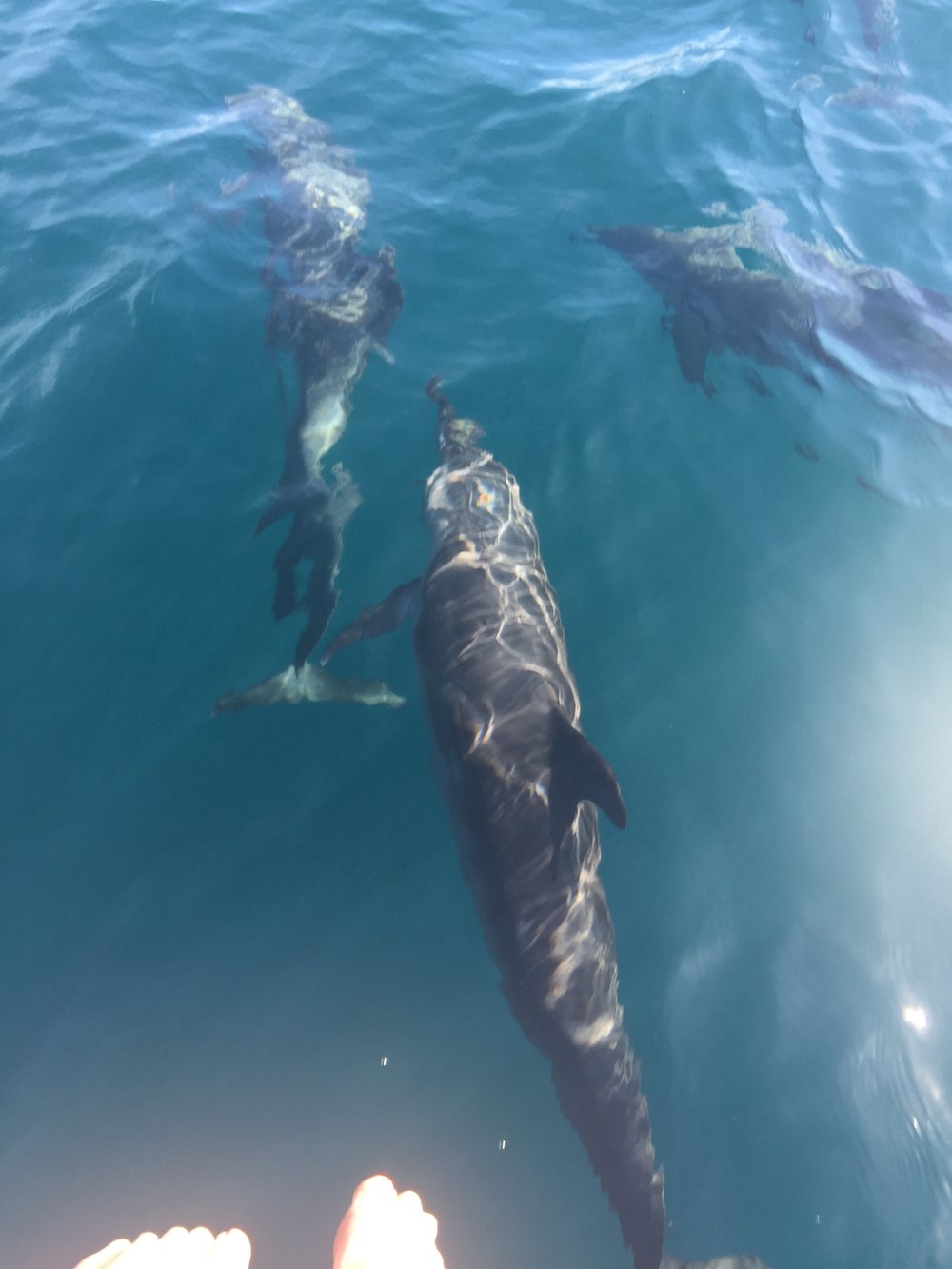 Don't get scared when you get in the sea with Dolphins. OK, this one's easier said than done. I've always seen myself as quite at one with the ocean and fantasised about being some kind of Dolphin whisperer. Come face to face with four bottle nose dolphins (the large variety) that are speeding towards you at the rate of light in open water and its quite hard not to curl up like a clam, or worse, swim very fast in a panicked fashion in the opposite direction, making your magical dolphin encounter reminiscent of a scene from jaws.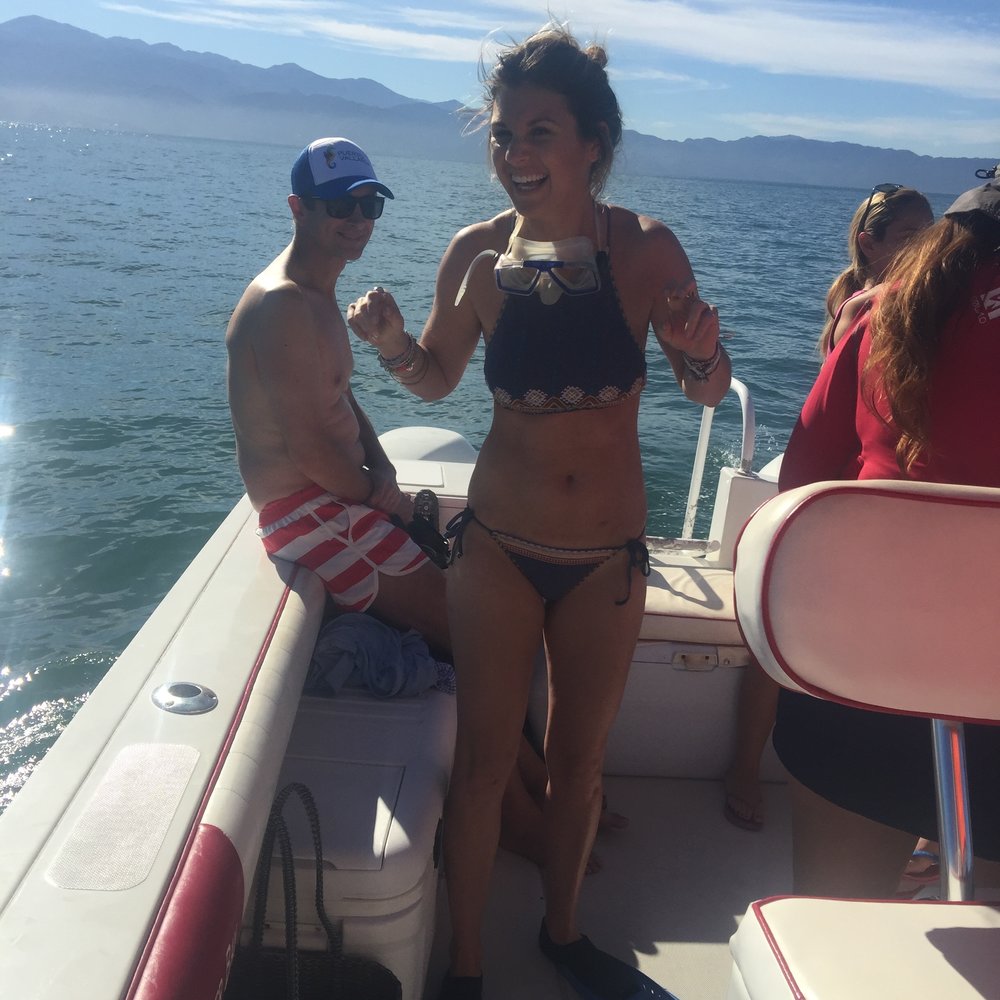 Do.. relax and if you can, make eye contact with them. Dolphins for what ever reason choose to like humans, despite us as a species not being all that nice to them. They're at the top of the food chain in the ocean, everyone else in the sea is scared shitless of them, including sharks. I learnt quickly that they hate splashing noises and they love it if you move in a similar way to the way they do. As soon as you're under with them, they see your eyes and soft movements, they'll circle you and they'll chat away. Honestly, the way they interact with humans is like something only dreams are made of. You'll be tempted to chat back. Don't, it doesn't sound quite so harmonious and it'll effectively ruin your blissful encounter. (I learnt that the hard way)
Do go surfing in Salulita…. up there as being one of my favourite surf towns, and I've been to a fair few! This place is unapologetically cool, without token hipsters leaning against walls, making dream catchers out of shells (no joke.). The waves are great for beginners, and being partial to sliding, I loved getting out there and watching how the locals roll! Yes I attempted to look as cool as Blake Lively in that Shallows movie and failed miserably by nose diving a few too many times, but there's nothing like riding new waves, new water with new people, possibly fuelled with tequila.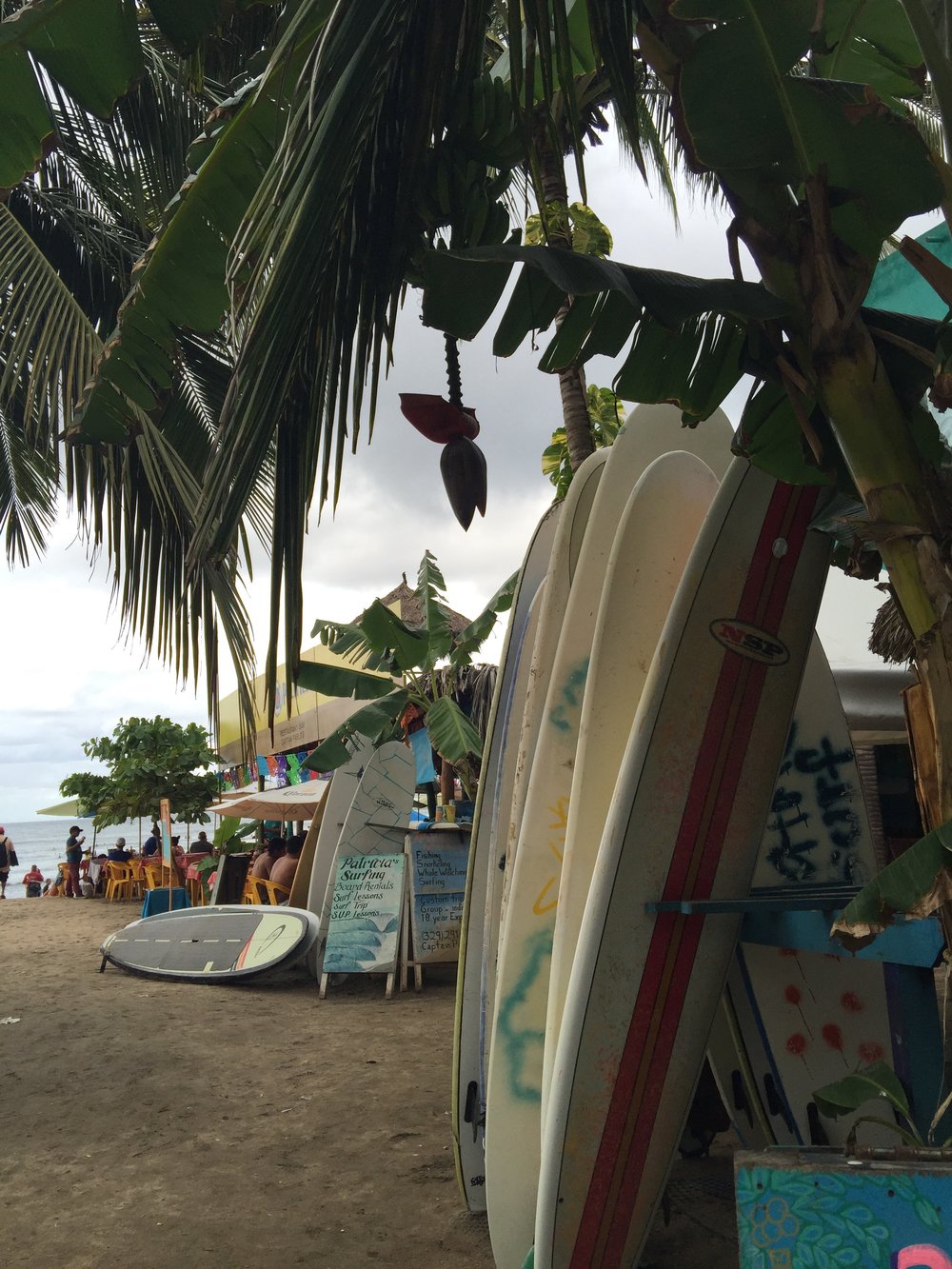 Don't put suncream on and then get directly in the sea. The ocean there is heaving full of life, unlike a lot of the world at the moment (there are countless amounts of dead zones in the ocean now, don't get me started) and the chemicals in suncream kill the wildlife. Put your cream on (lots of it) a good hour before you enter the sea. Its not our home to destroy!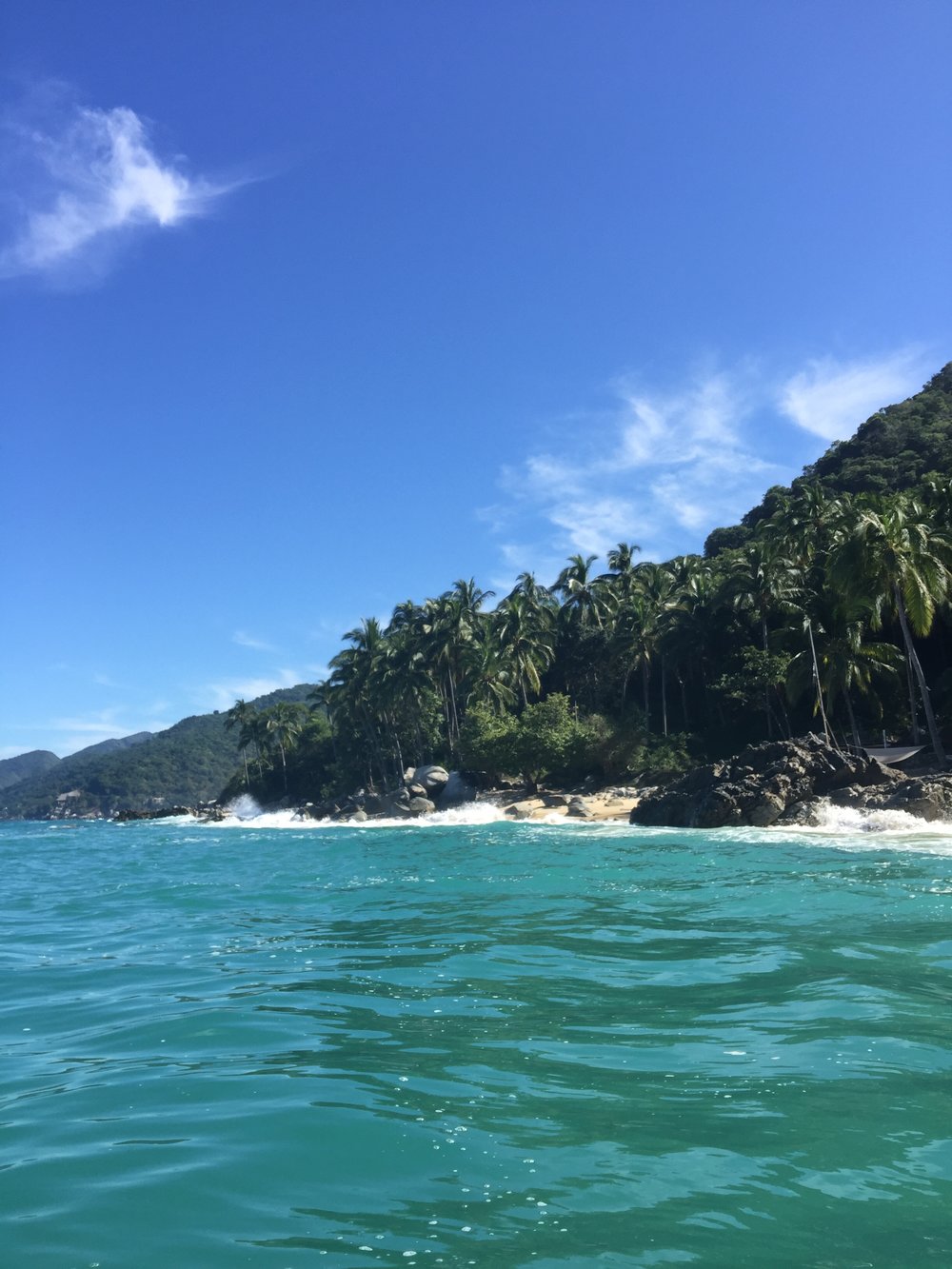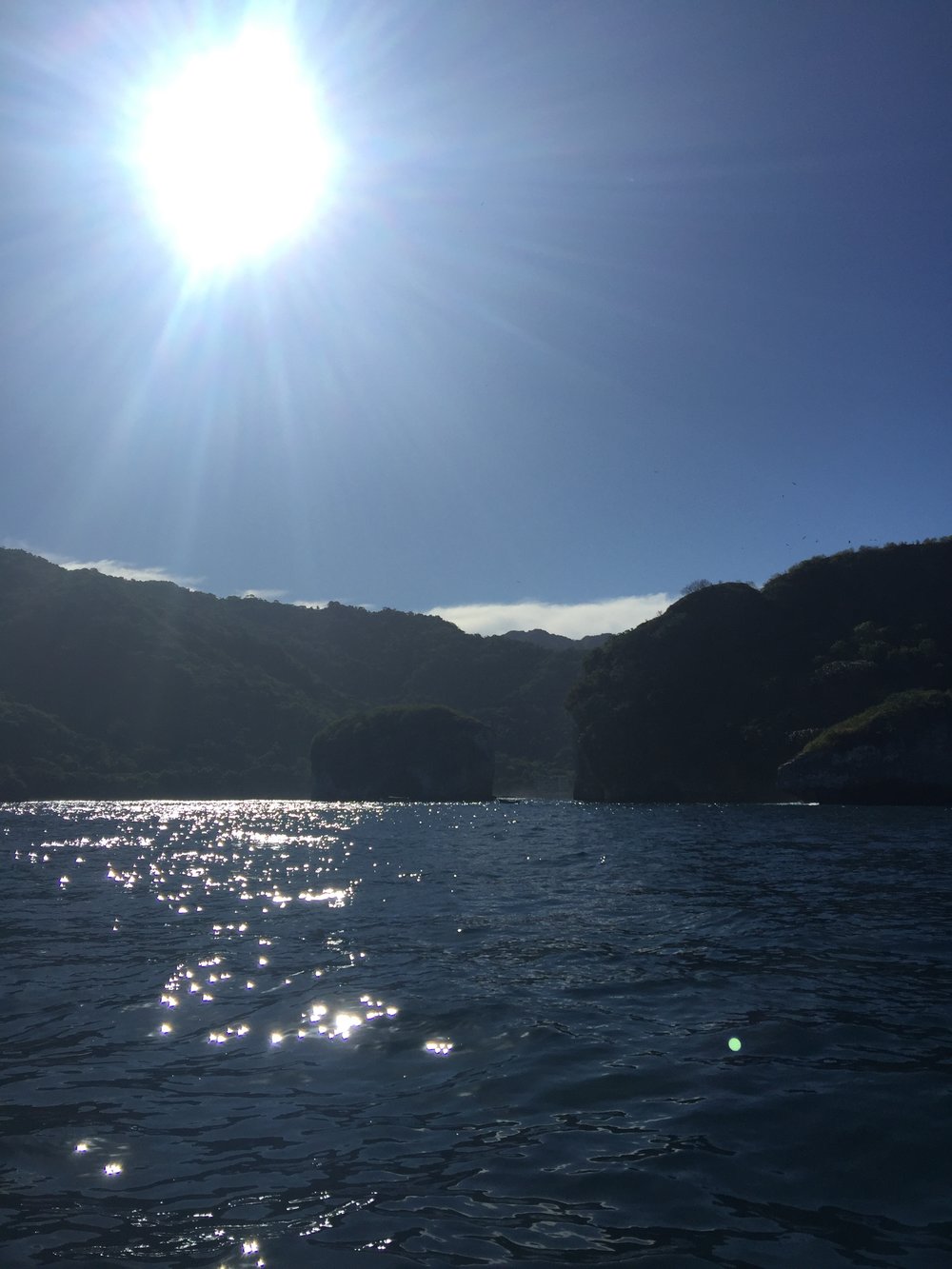 Do surrender to an unapologetic, remote, unspoilt beach life. Mexico is up there as one of the best places in the world to do exactly this. I could live in a beach house, with spring water showers, on a bed swinging from rope from a tree, in a tree house complete with dream catchers, evil eyes, sea glass mobiles, beach wood ladders to each floor on diet of nothing but seafood, tequila and fresh spring water.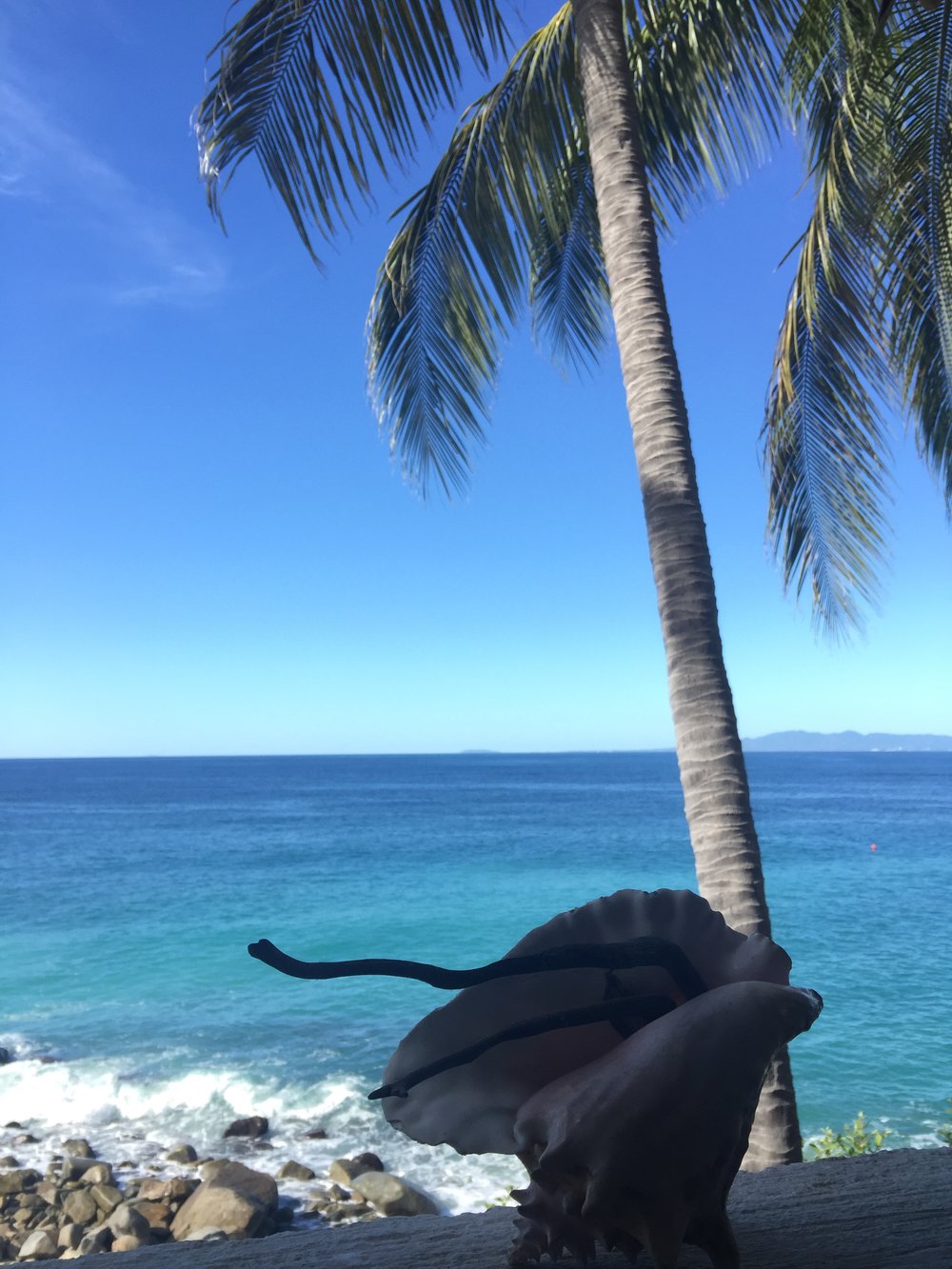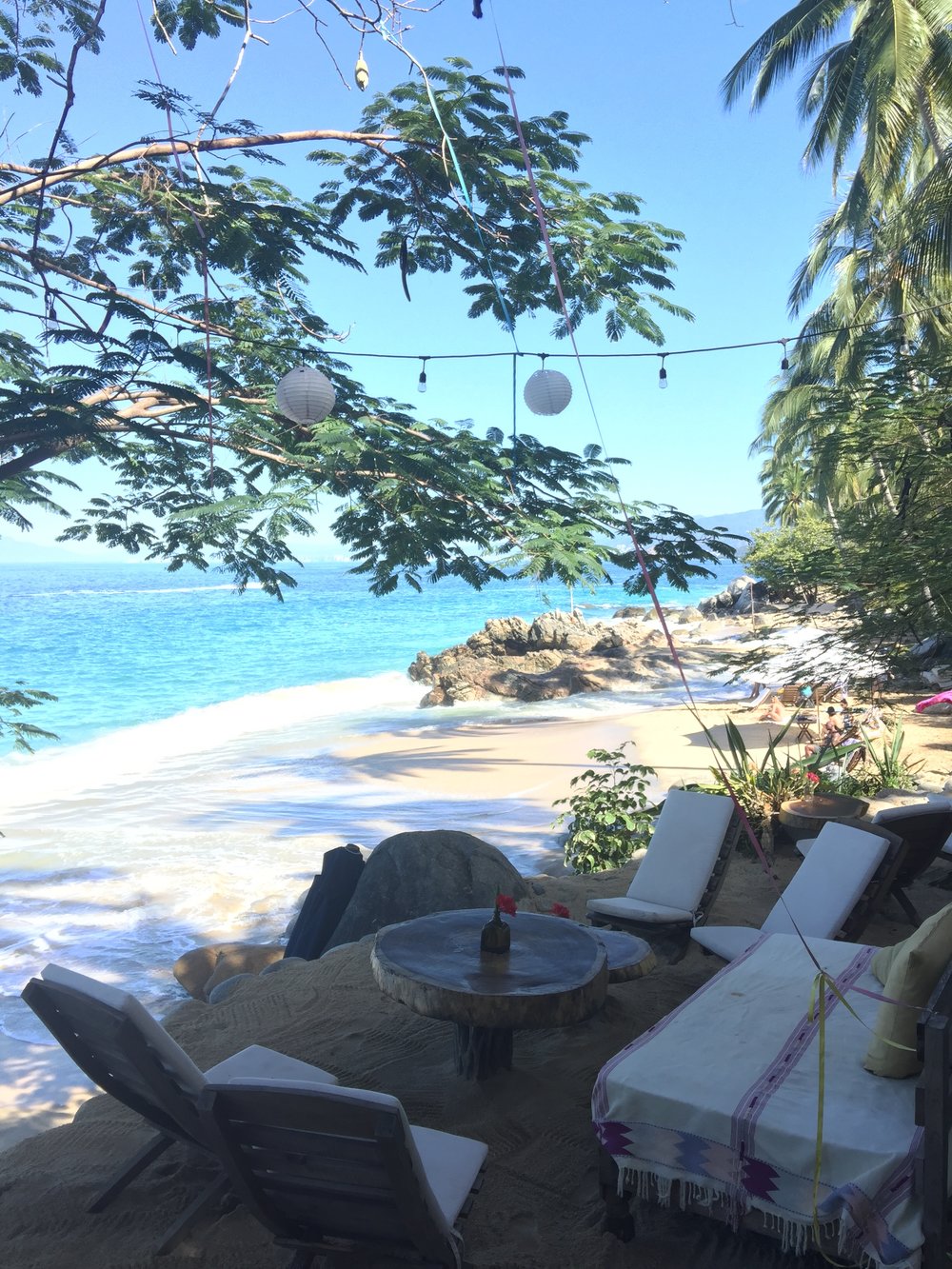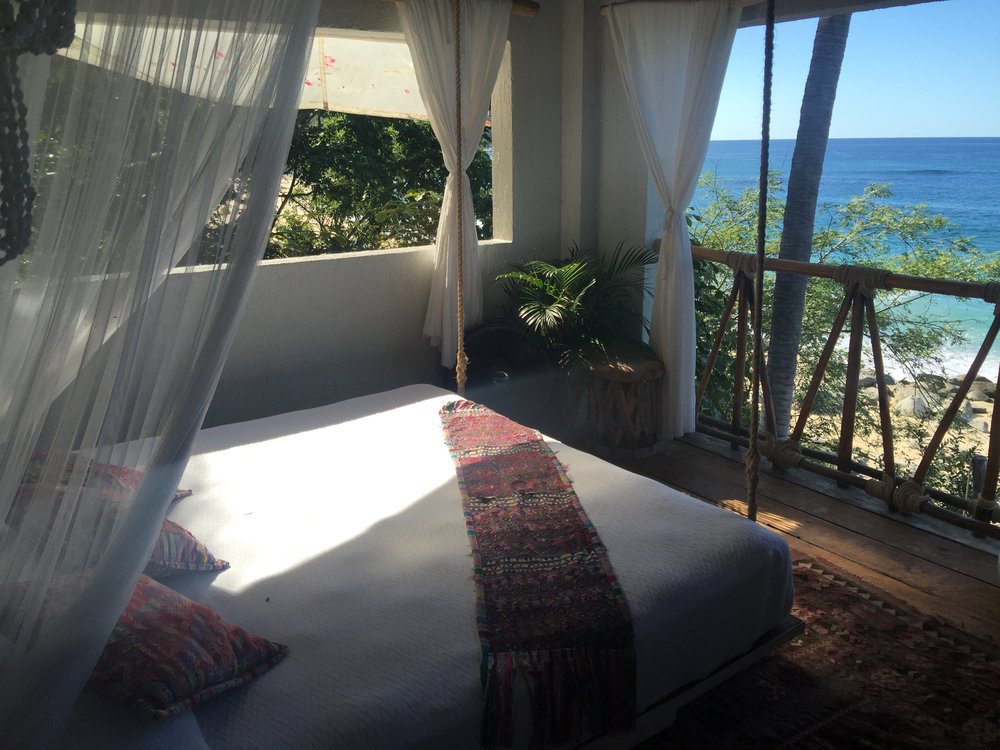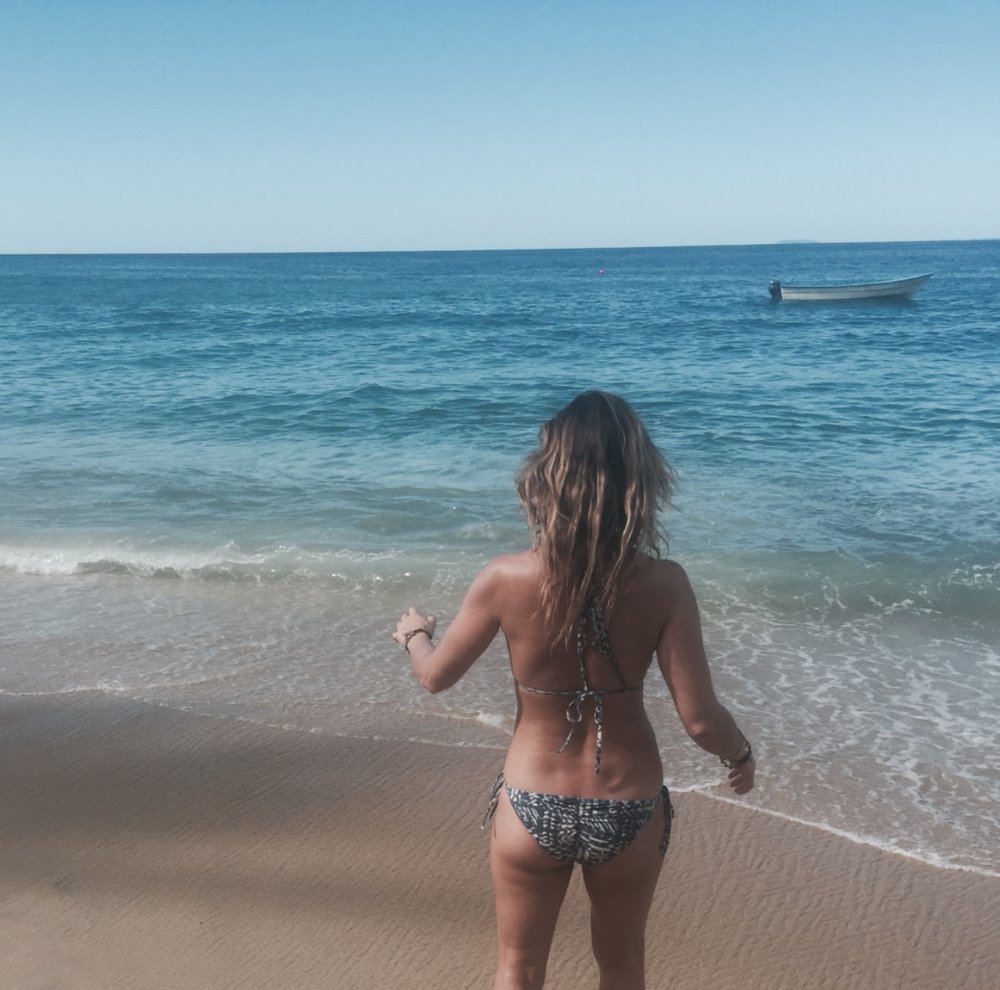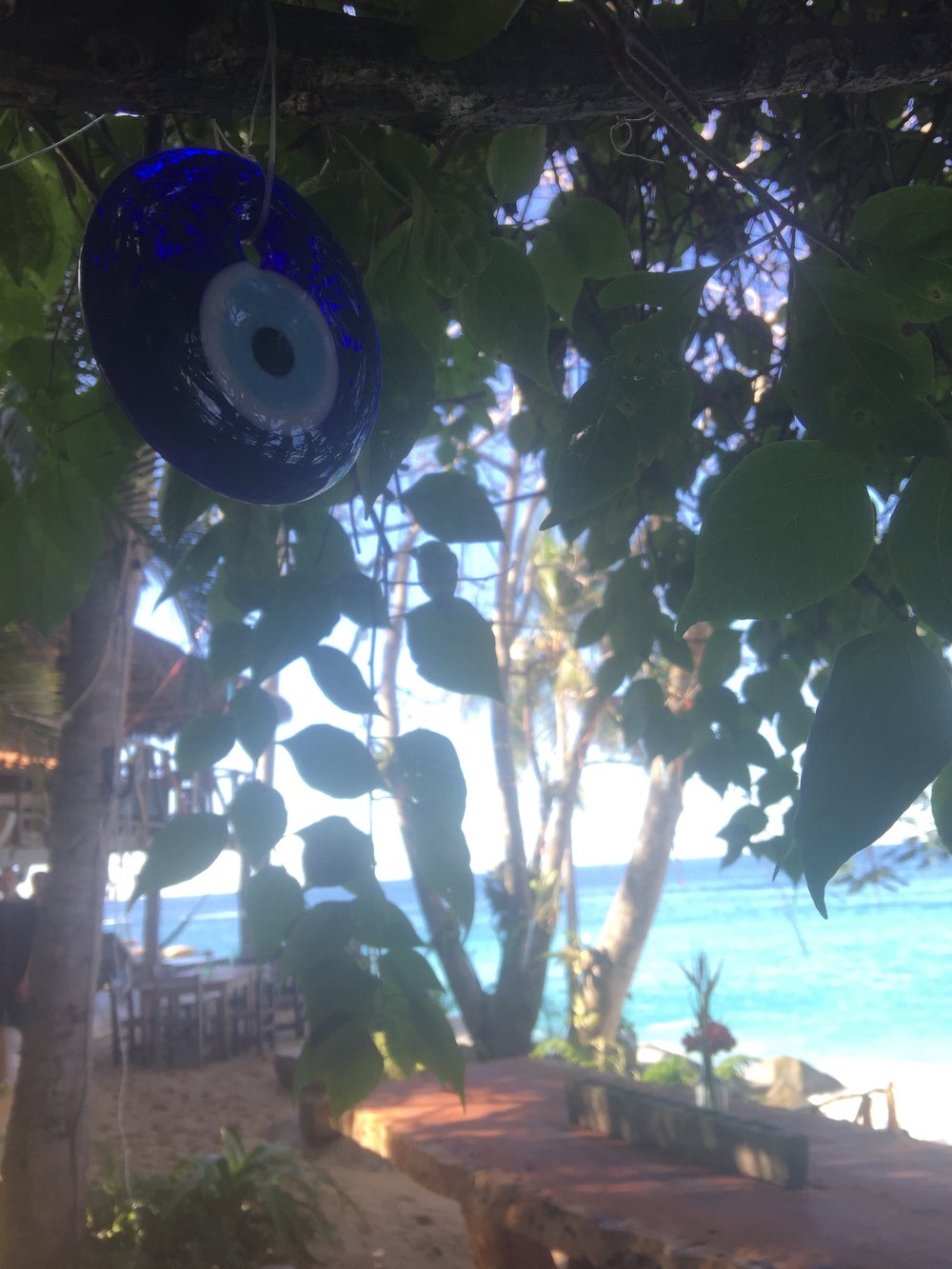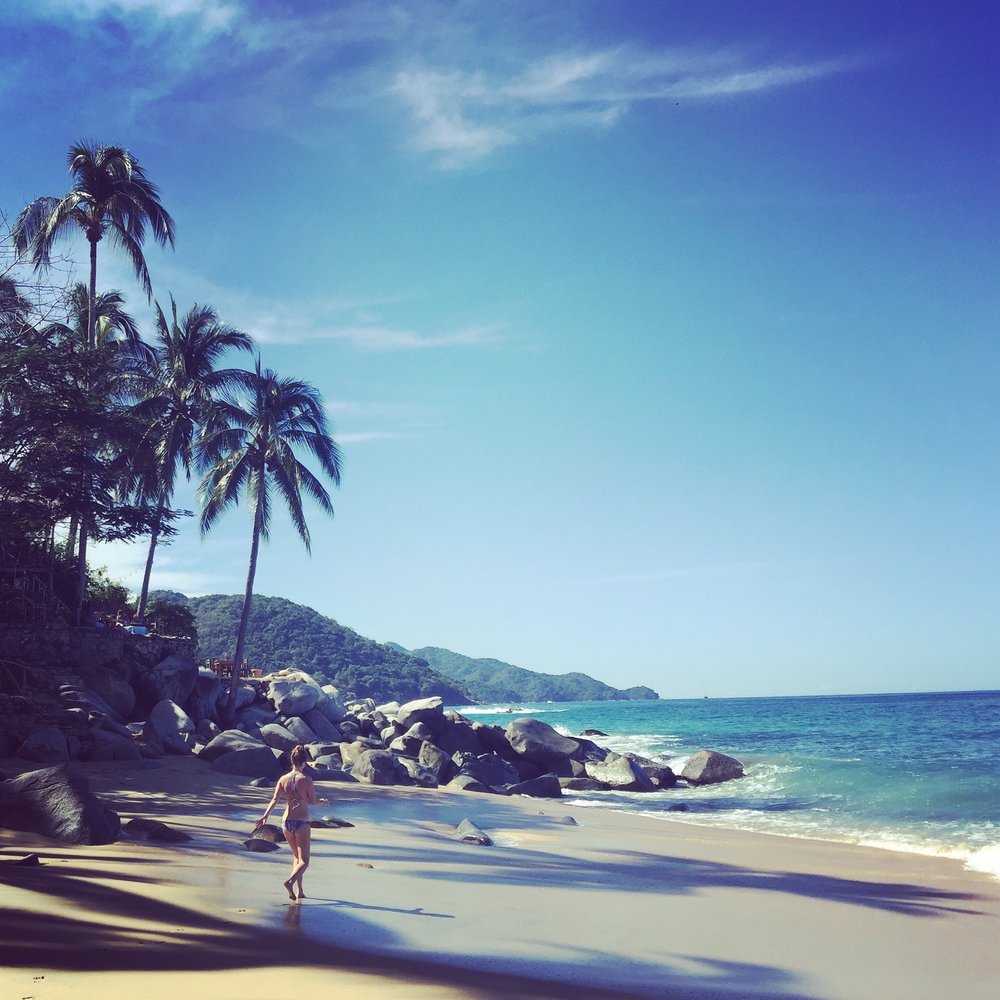 Don't get lost in the jungles at Bahia de Banderas, they're full of Boa Constrictors and Jaguars. Delightful!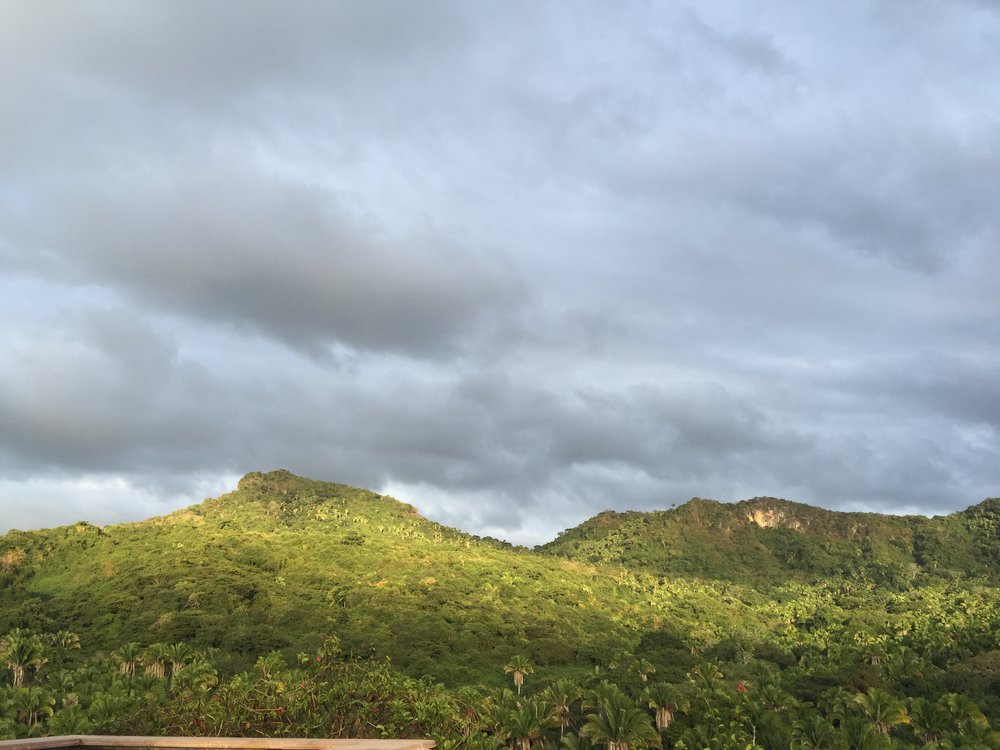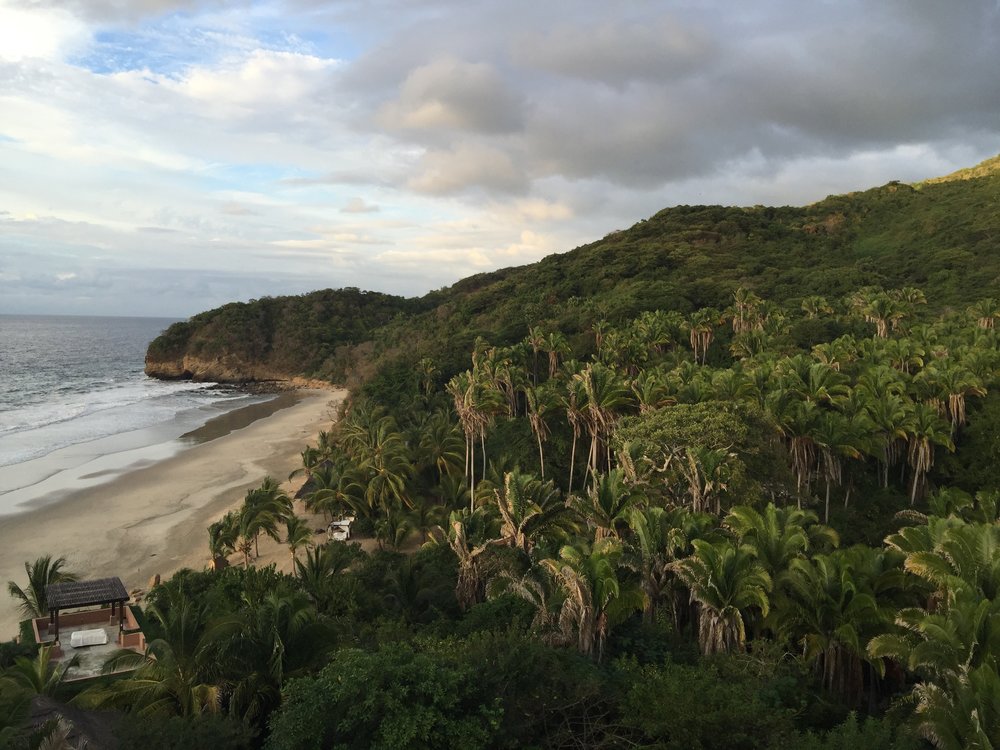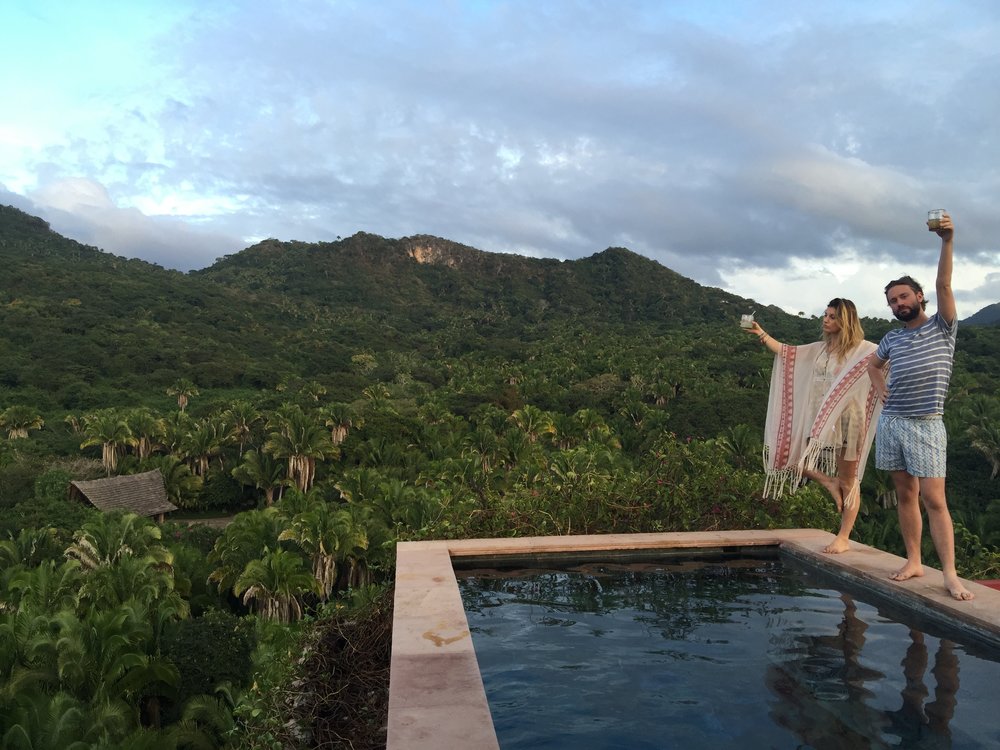 Do, get out there as soon as possible. In my experience the most naturally beautiful parts of the world are changing faster than we ever predicted.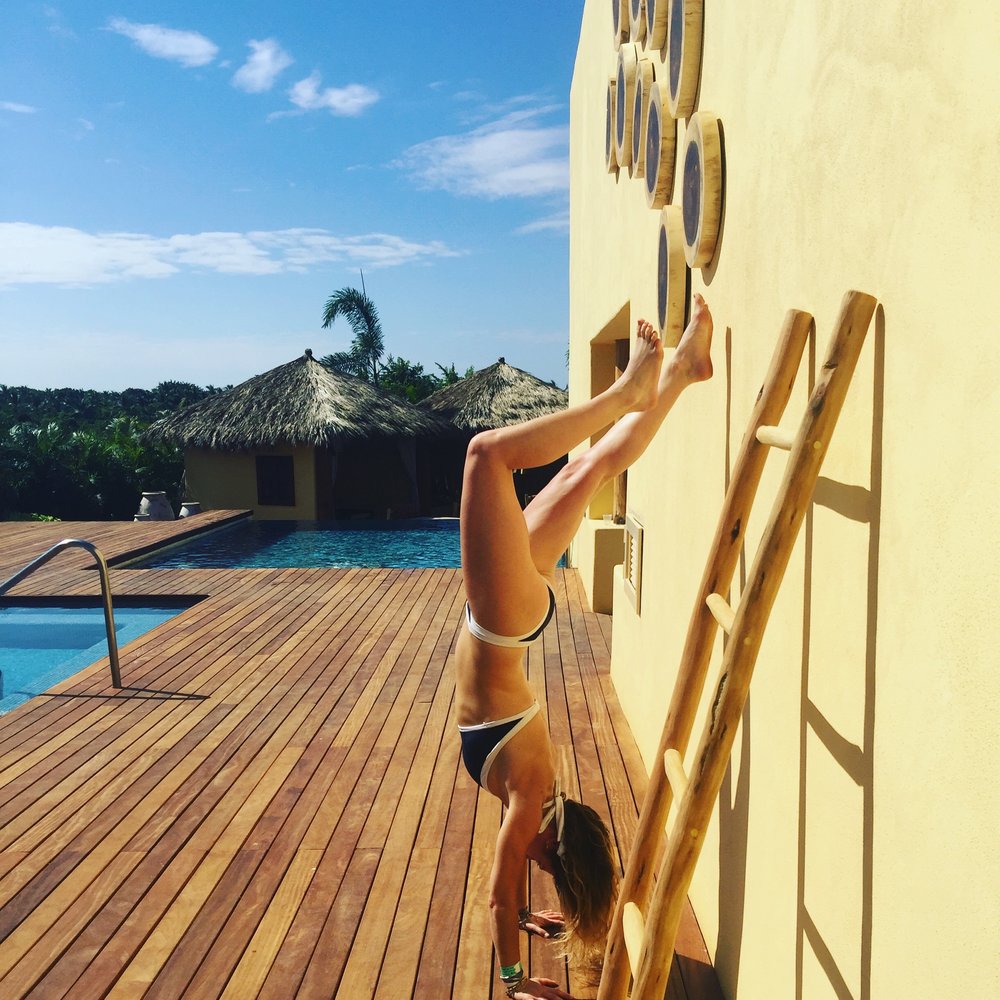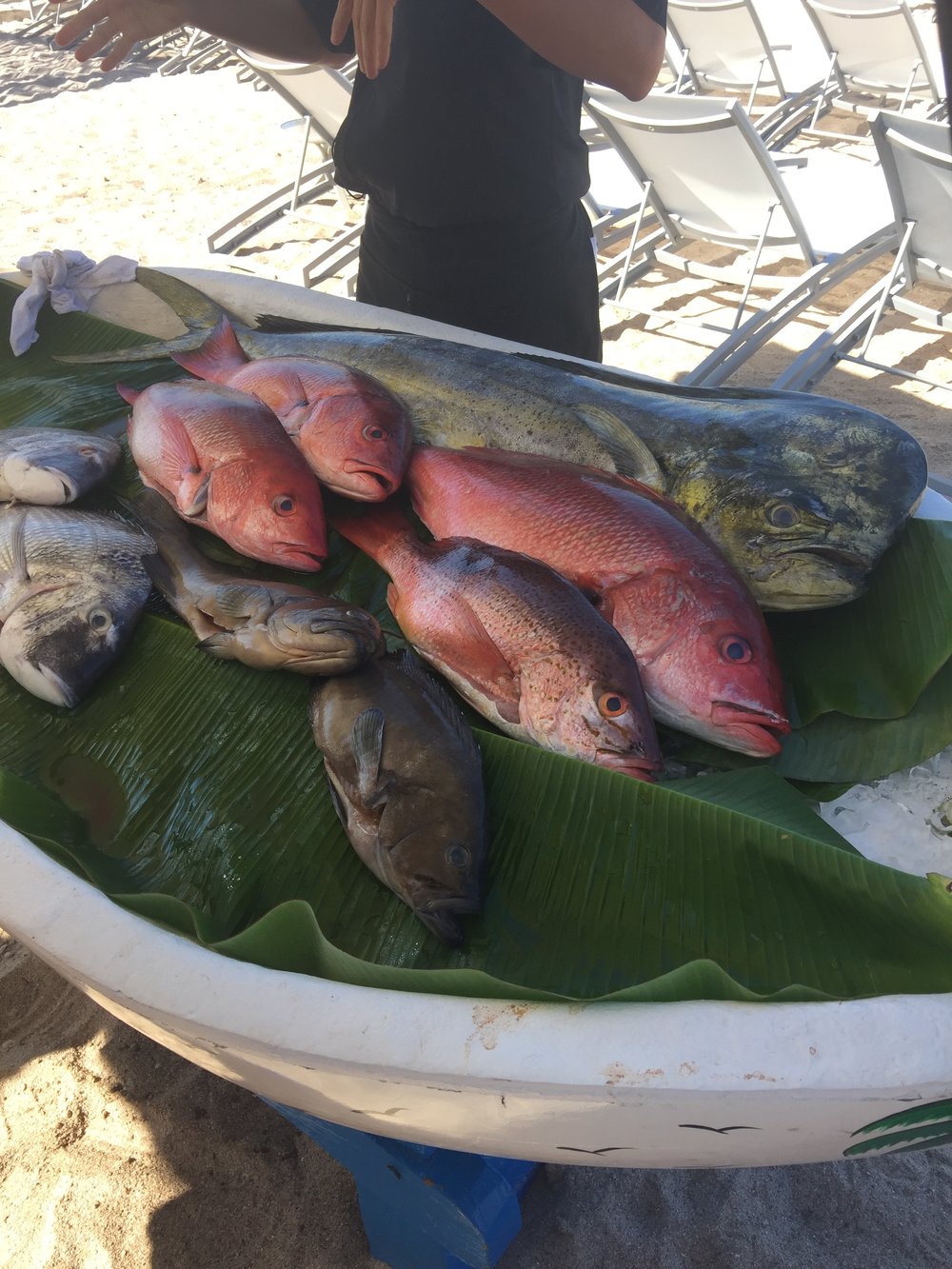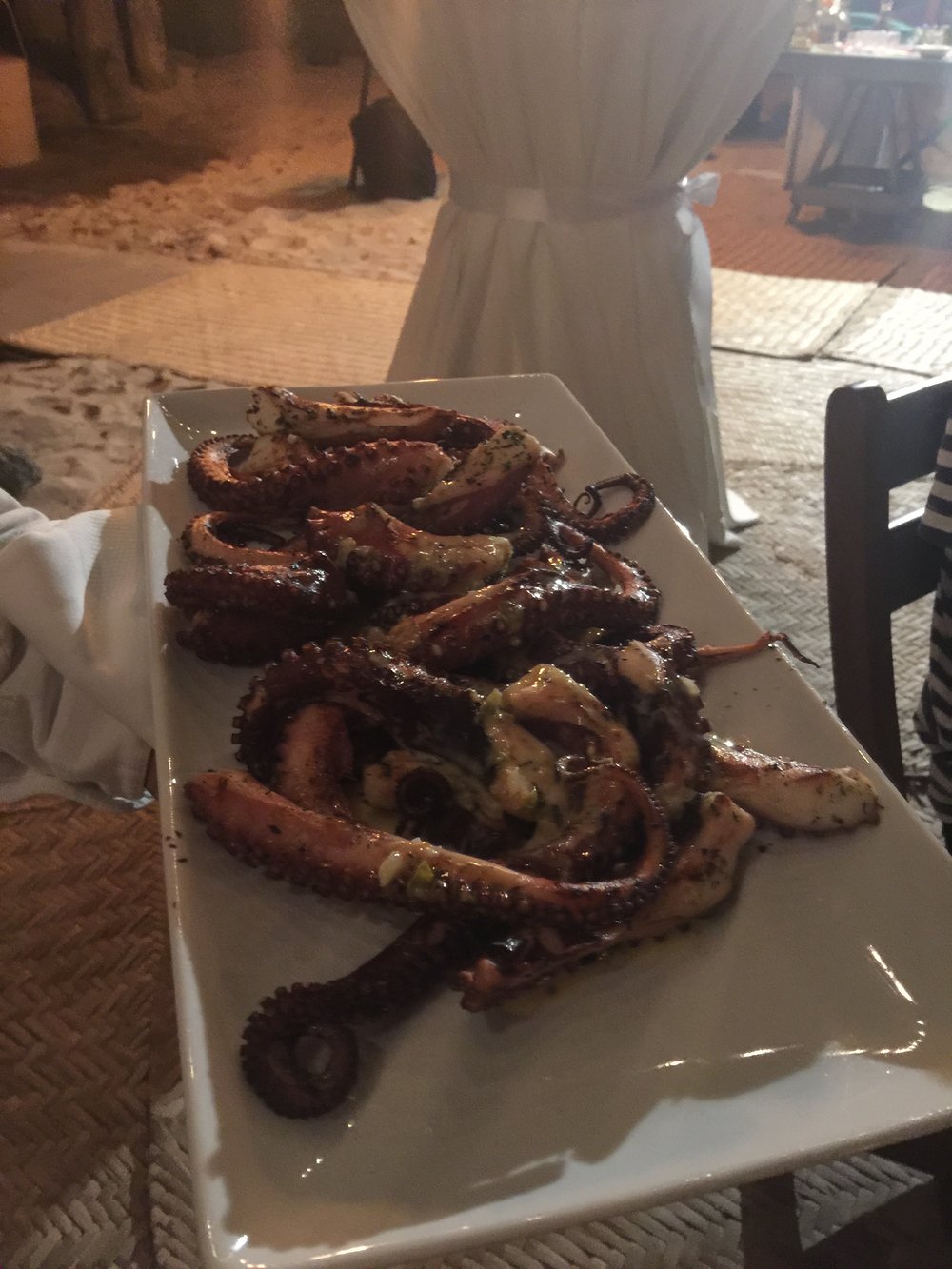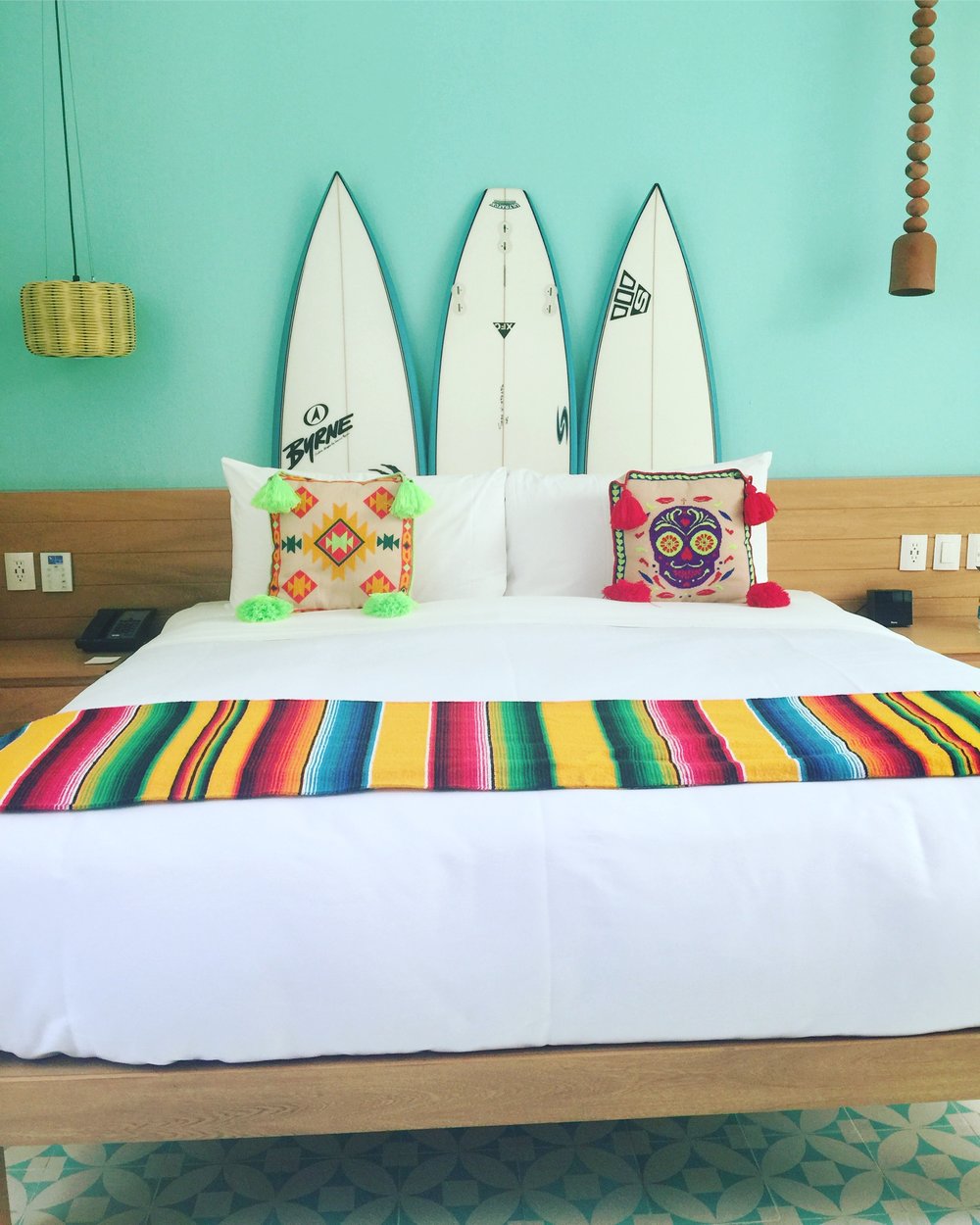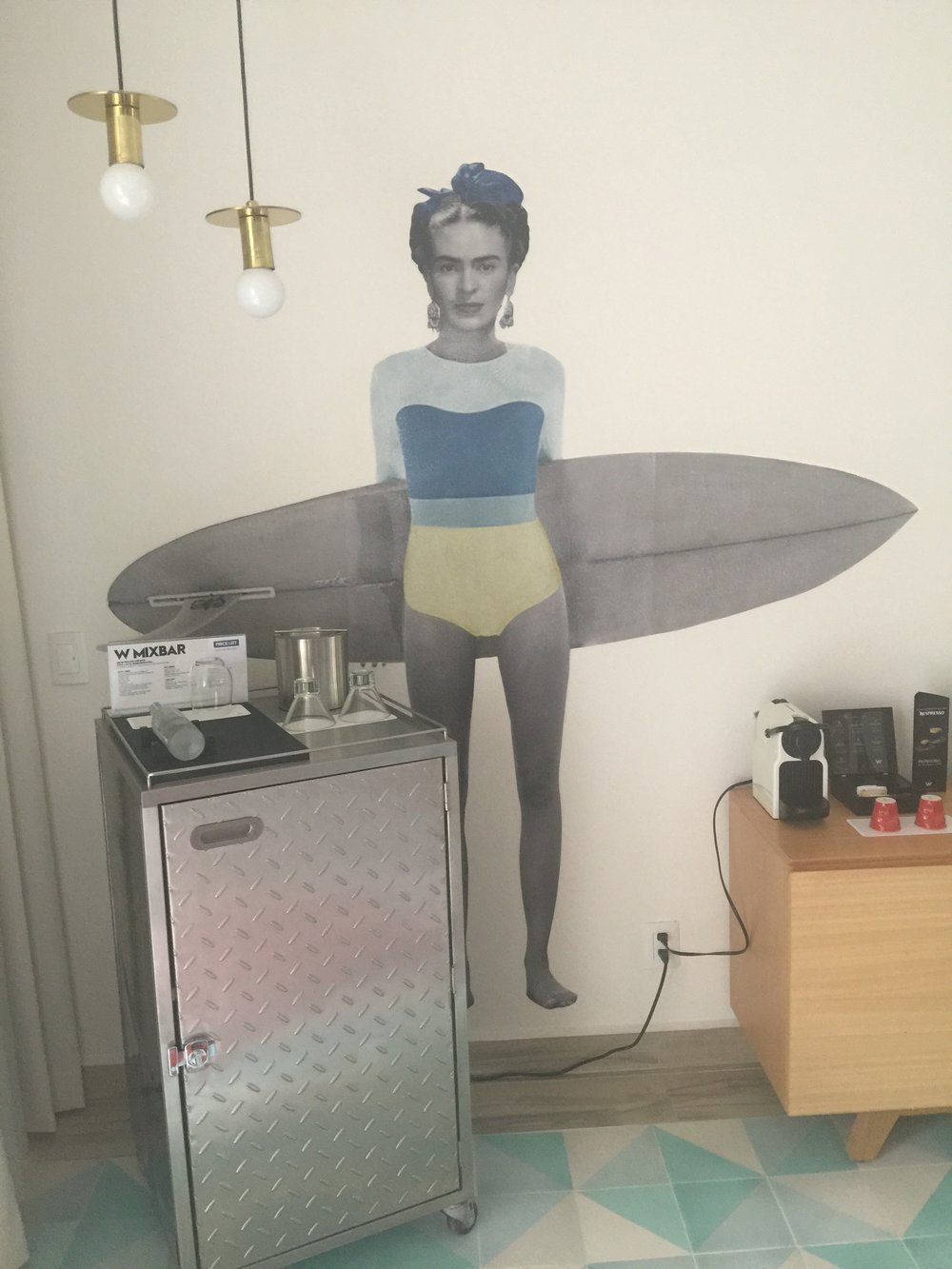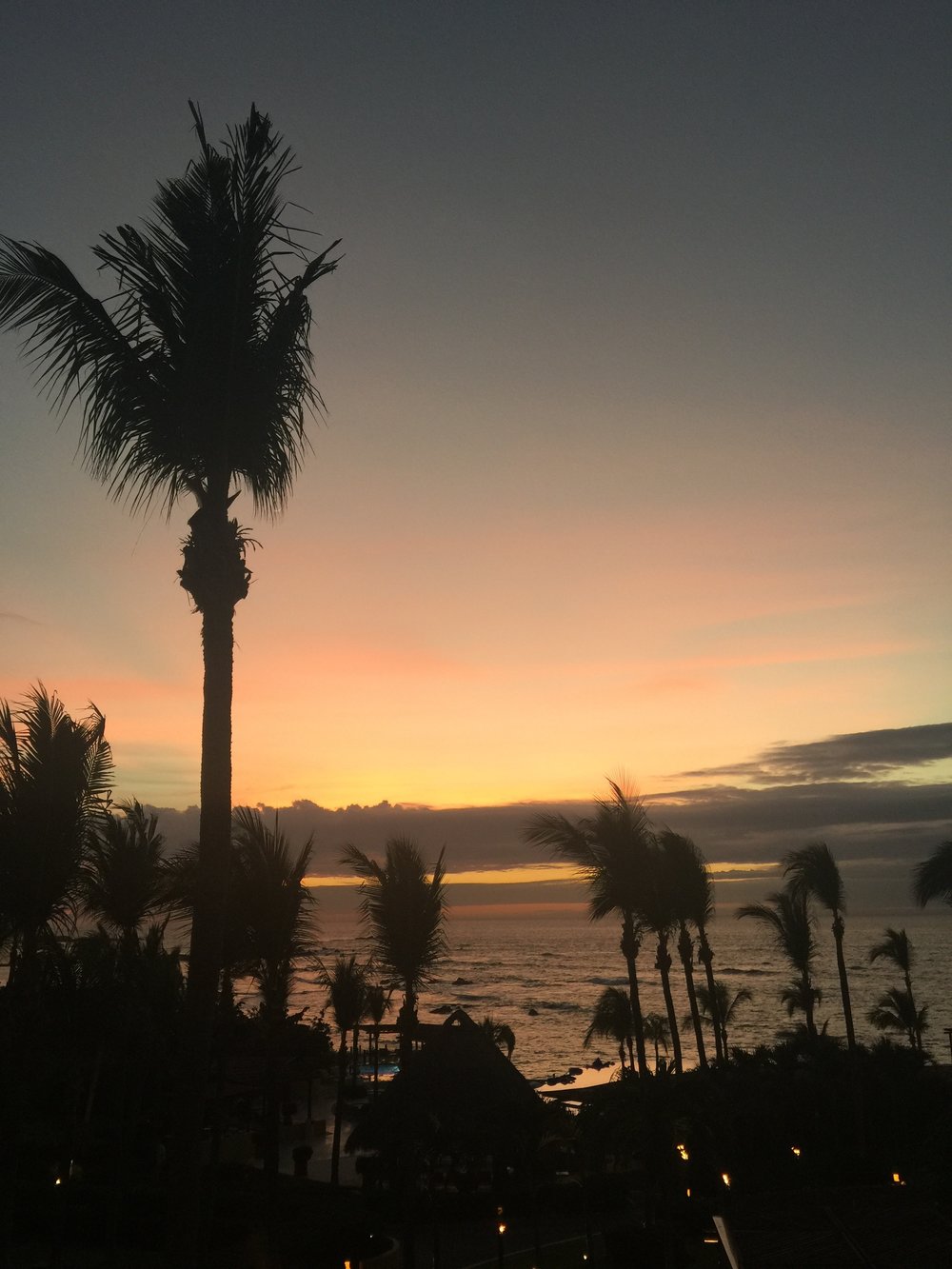 1 LikesShare